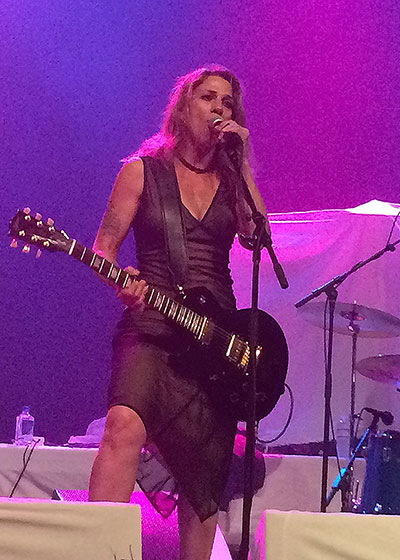 In the annals of underground rock and roll, there are a handful of debut albums that were so influential that it seems everyone who purchased them started a band. In the late Sixties, The Velvet Underground & Nico set the standard for innovative albums that had an impact far beyond their sales numbers. In the Seventies, debut albums by Big Star, the Ramones, Wire, and other trailblazing artists joined the list. Finally, we come to the Eighties, and this is where our story begins, with the 1984 debut album by Mia d'Bruzzi's first group, which she co-founded: Frightwig's Cat Farm Faboo.
With Cat Farm Faboo, as well as their fierce live shows, Frightwig showed themselves as a courageous, boundary-breaking band whose DIY ethic helped empower a generation of like-minded artists to express themselves. Courtney Love has said as much: "Me, Kat [Bjelland], and Jennifer Finch all watched Frightwig on the same night and all decided to start bands the next day. Frightwig are the true grandmothers of riot grrrl and everything. Without them there would be no Hole, no Babes in Toyland, no L7, no PJ Harvey, no riot grrrl." 
Love's speaking of Frightwig as grandes dames is a bit rich, as she and Mia d'Bruzzi are of the same generation. It's just that Mia started in music when she was younger, and thus became an inspirer. And her band's influence extended well beyond female artists. In 2018, when NME asked Scottish popster Roddy Frame of Aztec Camera what album he would name for their list of "100 Cult Albums to Hear Before You Die," he named Cat Farm Faboo.
 "Frightwig were great friends of mine," Frame said. "The fact that they could put out a record and make themselves known was a very important thing for me. They were a huge inspiration for L7, too. In face, L7 totally ripped them off in that they end all their songs in German with all that 'Ein, schwein!' stuff. They were a huge, attitude-ridden wall of sound with a lot of sexual angst thrown in. In the light of the female bands going down, Frightwig are getting overlooked."
Back across the pond, Frame's sentiments are echoed by another Roddy: Roddy Bottum of Faith No More and Imperial Teen. "I saw the first Frightwig show and was so impressed and inspired, I made it a point to never miss another," Bottum has said. "In all its incarnations Frightwig was the San Francisco music scene. Their sheer intensity horrified and inspired a whole breed of musicians."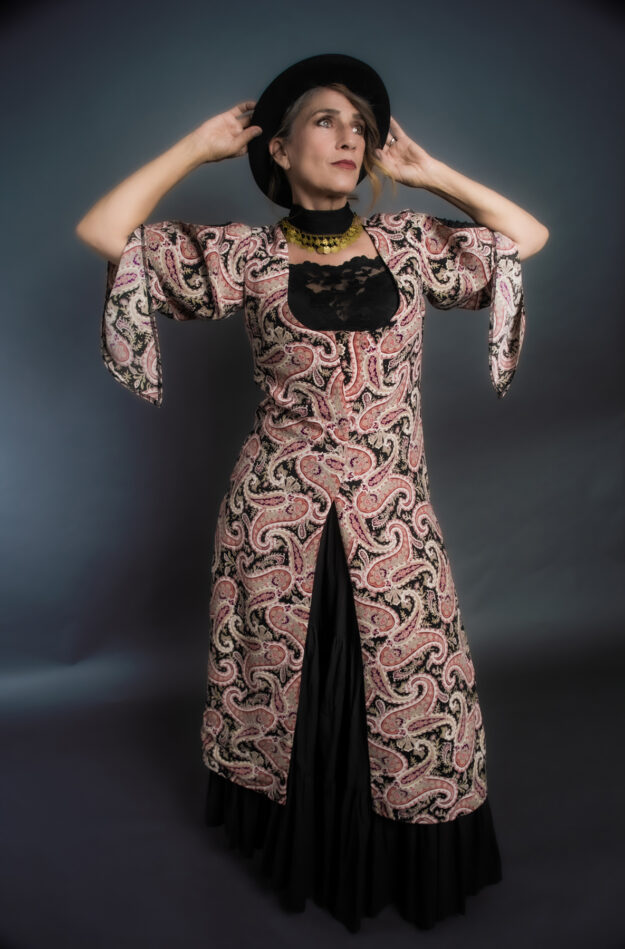 What's more, Bottum added, "Bands like Flipper and the Dead Kennedys were threatened by [Frightwig's] talent, and because they weren't so into playing with boys or keyboards at the time, I had no choice but to settle for playing with Faith No More." 
Given that Nirvana bassist and co-founder Krist Novoselic cited Faith No More as a band that "paved the way for Nirvana" in the late 1980s, it's easy to connect the dots between Mia d'Bruzzi's early creative work and the grunge movement. It's even easier if one watches Nirvana's legendary appearance on MTV Unplugged, in which Kurt Cobain sported a Frightwig t-shirt—thereby launching a thousand Etsy shops offering a t-shirt "just like Nirvana's." 
Mia attributes Frightwig's influence to its faithfulness to its original vision. "Frightwig has never pandered to the status quo, and back in the day, there were not a lot of female musicians doing that," she says. "I am proud that I have been told by other women that we inspired them not to worry about all that shit we are fed about what it means to be female in our culture. I am also proud that we never asked permission to be who we are."
Although Frightwig were at the leading edge of some of the most original musical movements of their era, they themselves didn't delimit their sound to a particular genre. They were simply a group of women who plugged in their guitars, set up their drums, and played loud and hard—something the music industry has trouble comprehending to this day. In 1987, a full three years after Cat Farm Faboo, a Spin magazine writer profiling them observed, "Frightwig is probably the first all-female band to truly rock out since the Runaways, who were only good sometimes. They have the true spirit of '77, the first punk blast, the Big One."
Much of the sound and fury of that punk blast came from Mia d'Bruzzi's axe. "When I was 18, someone owed me money and gave me a Harmony Stratotone semi-hollow body guitar as payment," she says. "I tried to play, but it was strung right-handed, and I'm totally left-handed, and I just about gave up on it. One day, I absentmindedly flipped it over, and found out I could, in fact, play. Only one of my hands has rhythm, apparently, and it's my left one. After this discovery, someone made the mistake of giving me a distortion pedal, which makes basically anything you play sound evil as fuck. I haven't stopped since."
Mia left Frightwig in 1985, had a daughter the following year, and rejoined the Frightwig fray in 1989 for a short stint. During the first half of the 1990s, she played in another all-female band, the darker, heavier Mudwimin. The group released two albums and toured throughout the United States, Canada, and Europe, including as a support act for Joan Jett. 
Then came the post-Nirvana indie-rock boom, and with it a resurgence of interest in Frightwig. The popular demand prompted the band to reunite for shows and touring in 1995. Since then, Frightwig has continued to reunite when Mia and the other members are between projects, most recently for an upcoming full-length album co-produced with Eric Drew Feldman. 
For Mia, however, the time between projects is increasingly rare given the demand for her talents as a session player and touring musician leaves her little time. In 2000, the all-female San Francisco band Fabulous Disaster tapped her to assist them on their first European tour. More recently, she has performed and recorded with Margaret Cho's #BeRobin busking project (for which she was featured in the award-winning documentary "#BeRobin The Movie"), the Americana band Kissin' Cuzzins featuring Miss Connie Champagne, and the Ritchie White Orchestra. And that's not even counting her frequent live shows around the Bay Area performing solo acoustic numbers, singing sultry jazz numbers as the leader of Mama Mia d'Bruzzi & the Spicy Meatballs, or engaging in psychedelic cabaret with Dizzy Twin, the band she leads with her partner Paul Simmans.
Of all Mia's creative outlets, it is Dizzy Twin, which has released two albums and an EP, that gives her the freedom to stretch herself as a performer. The band is, in the words of the Oneiros Press 'zine, a "marriage of punk-rock attitude and old-school burlesque bump-and-grind, with a lot of Brecht and Weill decadence and black humor thrown in."
As her musical career enters its fifth decade, it's hardly possible to pick out a constant style in Mia d'Bruzzi's terrifically versatile artistic output. But one thing is for sure: she's not bored, and she's not boring.